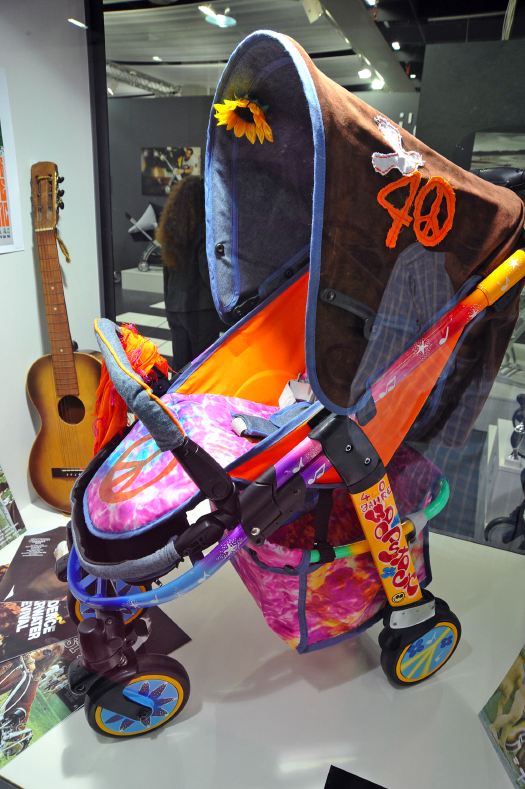 God bless the quirky Germans, who apparently have as much embarrassingly uncritical dress-up love for dirty Boomer hippies as they do for American Indians.
This steaming hot psychedelic mess of a stroller was at the Hauck Group booth at Kind+Jugend. Near as I can tell, it's an i'coo Pico under there, though it's cleaner than the current model.
Maybe Hauck is teeing up another of those Rock Star Baby-type licensing deals with Austin Powers. Bon Jovi, boys!