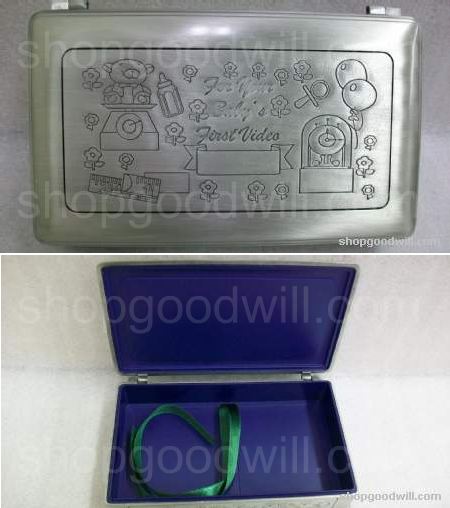 Not sure which is sad-lamer:
The very idea of an engravable, "Pewter Look" For Your Baby's First Video Keepsake Box designed to preserve for a lifetime a cherished memory recorded on an obsolete videocassette format.

That these things turn up for sale online, not new, but unengraved and empty.

Or that in these difficult economic times, Goodwill is struggling with an invisible epidemic of digital image ganking.


Metal Baby's First Video Storage Box, first bid: $5 + shipping from the Flint, MI store [shopgoodwill.com]
Related: The American exceptionalism of the Baby Shoe Bronzing Industrial Complex