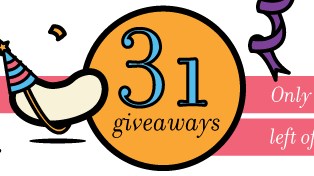 It feels like just yesterday when a couple of new parents emailed to say they were opening a cool baby store near Boston. And whaddya know, they're five and giving away amazing stuff every single day to celebrate
Magic Beans' 31 Days of Giveaways has just 12 days left. So though you may have missed a chance to win a Radian car seat or that Melissa & Doug wood&velcro birthday cake set--which, truth be told, never seems to go back in the box quite right--there are still awesome daily drawings to be drawn.
Today: an UppaBaby Vista stroller.
Still to come: a Stokke Tripp Trapp, an Orbit Infant System, a Bugaboo Cameleon, a Monte Luca Glider, and much, much just a few more!
Magic Beans 31 Days of Giveaways runs through July 31 [mbeans.com]
Note: of all these brands and stores hyped here, only Monte Design has advertised on daddytypes