From DT reader [and car-sharing Canadian] Cam:
This woman started following me on Twitter when I mentioned seeing an FCX Clarity test drive event at the convention centre down the street from us...


Sounds like the Crosstour is official... hoping it's a little more touring wagon-y than the Venza, but to be honest, I'm still headed for that Jetta (er, Golf? in Canada, apparently) Wagon TDI when I finally get tired of using car sharing.
Sweet. Of course, even though
Jalopnik put it at the top of their "Crosstour! Confirmed!" post
, this isn't it: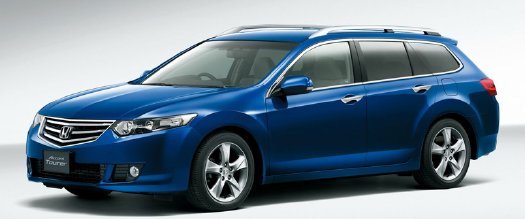 That's the European Accord Tourer, a straight-up wagon which is based on the Acura platform. Edmunds snapped some spy shots of the Crosstour testing in Nevada. Quick, don't think BMW X6 Venza Hyundai Genesis!
Spy Photos: 2010 Honda Accord Hatchback [edmunds straightline]
2010 Honda Accord Crosstour Now Official! [jalopnik]