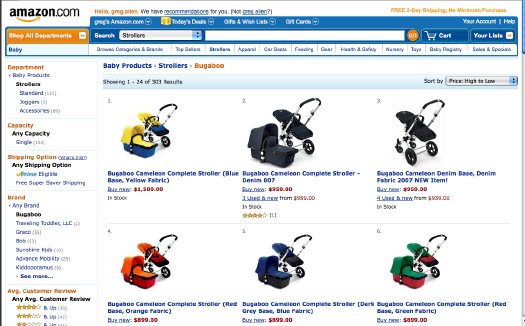 That's right, it's only $899 now, but on July 1st, the price of a new Bugaboo Cameleon jumps $80 to $979.
And a new Frog hops a whole $130, from $629 to $759.
So if you're in the market for a Bugaboo, your money-saving clock is ticking.
But some things won't change: the Bee will stay right where it is at $529, and the Cameleon being sold by some total scam artist on Amazon for $1,500 will still be insanely overpriced. Does anyone police this stuff?
Buy a Bugaboo through Amazon US before July 1st, and DT makes several fewer dollars! [amazon]
Buy a Bugaboo from DT Sponsor JoggingStroller.com before July 1st, and DT gets a cut of a lower sale price! [joggingstroller.com]