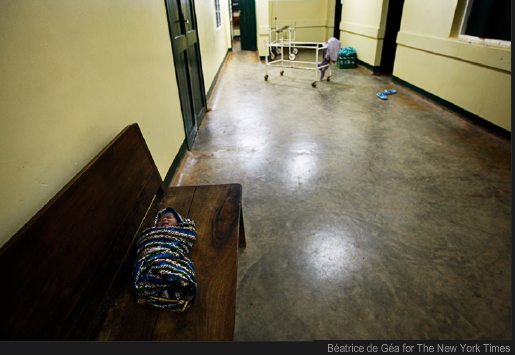 Wow, I couldn't bring myself to read this weekend's New York Times article yet about the crazy-high mortality rate for mothers and babies alike in Tanzania. But I just scrolled through Beatrice de Gea's photo essay of the Tanzanian maternity ward, and it is incredible.
C-sections performed by non-doctors using ether--which anesthetizes both the baby and the mother; all-too-well-practiced family rituals for dealing with mothers and babies who die during childbirth; orphaned quadruplets [!]; and this kid dropped off outside the delivery room on a bench in the hall.
On the bright side, the Times' new Lens big-photo blog is pretty slick.
Childbirth in Tanzania - Slideshow [nytimes.com]