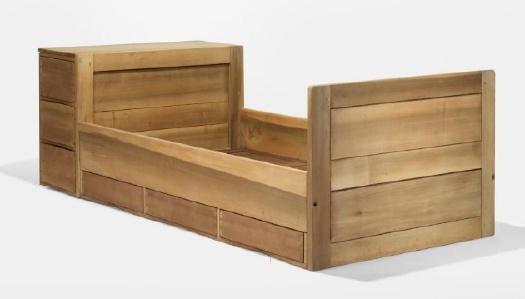 I know it was a little rough--OK, a lot rough--but seriously, this twin-sized captain's bed with built-in drawers that Wharton Esherick made for Julian Bloch in 1925 was much cooler before it was stripped clean and refinished.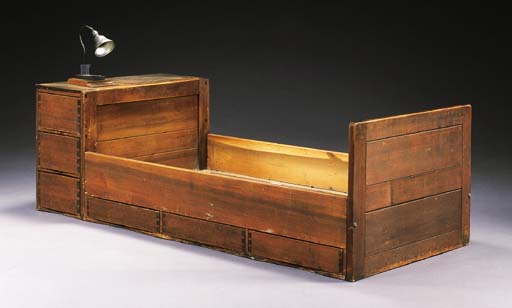 On the other hand, who knows what kind of crazy set up Old Man Bloch had in his artist's hut? I'd be tempted to de-cootify that thing, too before I'd let the kid sleep in it. If only someone knocked it off reinterpreted it for today...
June 2, 2009, Lot 421: Wharton Esherick, Captain's bed, USA, c. 1925, est. $30,000-40,000 [wright20.com]
Dec. 6, 2000, Lot 222: A POPLAR CAPTAIN'S BED, WHARTON ESHERICK, sold for $24,675 against a $6,000-9,000 estimate [christies.com]
6/3 update: It didn't sell.