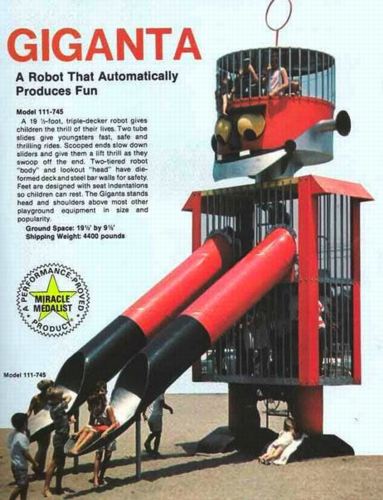 Giganta is certainly not the creepiest piece of playground equipment on this list. But it definitely leads the Non-Russian Surrealism, Most Prison-Like, and Robots Will Enslave Us categories.
I'd love to see where these things were ever installed, if only to alert the human resistance forces.
DANGER DANGER: holy crap, they're everywhere! Lakewood City, CA; Beverly Hills; Santa Clarita; Benbrook, TX: Chicago; Maryland's Eastern Shore; Patagonia...
1974 Catalog: Giganta Robot Playground [plaidstallions via darkroastedblend, thanks dt reader rolf]