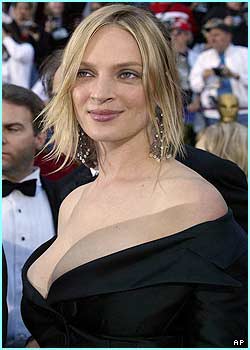 Damn, baby! Nobody told me that 2004 US Dept. of Health & Human Services Breastfeeding Awareness Campaign with the public service annoucement featuring a [black?!] pregnant mom riding a mechanical bull also had radio spots!
Or that those radio ads were freakin' hilarious!
The one titled "Soul" features a Barry White soundalike trying to seduce his baby mama into breastfeeding:
MAN: Gonna turn the lights down real low, for a slide show on childhood disease resistance.

MAN: Wonderful woman, if you do breastfeed, our little baby will be at less risk of respiratory illnesses.
Meanwhile, the other spot, "Country," features the immortal lyrics:
Mamma could plow a field with one hand
and chop a log just as well as a man.
When it came to increasin' disease resistance,
that woman could lactate like nobody's business.
You can hear the spots and see the mechanical bull and logrolling commercials at the campaign website, 4woman.gov.
[4woman.gov]