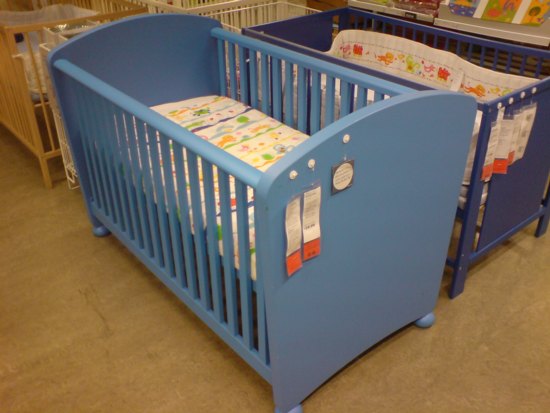 It's not on the website, and there's no NEW! tag, but I spotted this gigantic plastic crib, from Ikea's gigantic, plastic Mammut collection, yesterday. $219.
I want to like the Mammut stuff. We have a few of the stools scattered around the house. But even after all these years, I can't get the contradictions-- "Tweety and Sylvester ran past this!" "See this watch? It cost more than your car."--out of my head. Did I mention it's gigantic, even though it's really not?
Oh, look, Ohdeedoh spotted it yesterday too. At covetable [ [ohdeedoh, covetable]
Related: yes, that's the awesomely named Hermelin crib next to it.