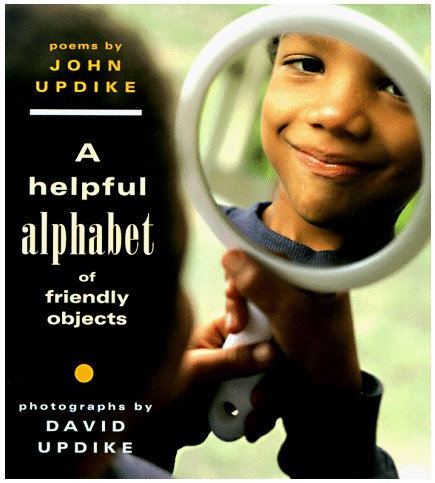 The week after a great writer dies and his thoughtful, poeto-photographic, out-of-print, abcedarian collaboration with his son and grandchildren gets namechecked in the New York Times is probably not the best time to pop online to buy a copy.
There were three copies of John Updike and his son David's 1998 book, A Helpful Alphabet of Friendly Objects, on Amazon this morning; now there's just one, and it's $115.
For that price, you could go to Abebooks and get two regular copies, even first editions, [where they're still available for $30-75], or hey-ho, a copy signed by father and son is just $100? For the moment, anyway.
Watch for used copies of A Helpful Alphabet of Friendly Objects on Amazon [amazon]
The Complete Updike [nyt via dt reader eric]