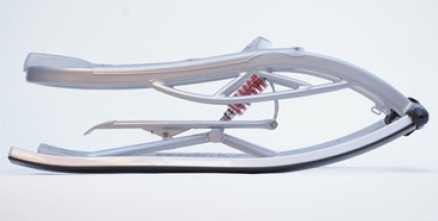 The Alurunner sled answers the burning question absolutely no one who hasn't just downed an entire bota bagful of schnapps is asking: What would you get if a German performance tuner like AMG, Brabus, or RUF started with, not an actual Mercedes or Porsche, but just thin air? Or a pile of snow?
Seriously, has so much design, engineering and tuning ever gone into a non-Olympic sled of any kind? The Alurunner has an insane aluminum frame, a transparent seat, and a weight-adjustable shock suspension to absorb bumps. "For example with jumps."
Except for an oblique mention of the benefits of shock absorption "even for young people," Alurunner's website doesn't even pretend the sled is for kids. But seriously, Germany, are there really so many wealthy, gear-fetishy, reckless-yet-tender extreme sledders in your country to justify the existence of a EUR449 hot rod sled?
Ho, waitaminnit. Does this mean that at least a hundred chicks got custom-colored Pink Shock Alurunners, too? Unglaublich, baby. Un. Glaub. Lich.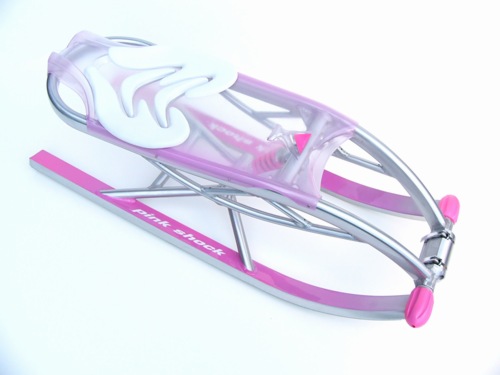 Alurunner | Feel the run! [alurunner.com via dag.nl]