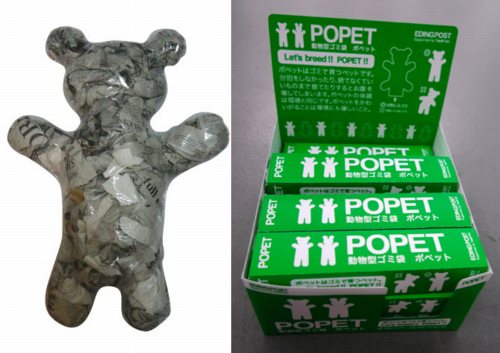 I know it'll help her kick little Philippine kids' butts in the New Depression, but it still bugs that K2 loves to play in the garbage so much. Turn your back for a second, and she's pulled out all the Diet Coke empties again and strewn them around the kitchen.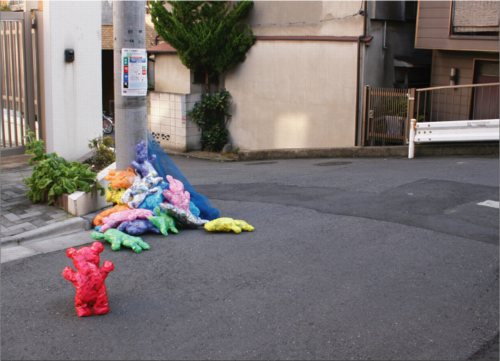 So excuse me if I'm not thrilled to death at the existence of Popet, Japanese garbage bags shaped like teddy bears, designed to turn the unpleasant act of "disposing" into the happier "feeding." Feeding of a garbage bag. They also liven up the piles of meticulously separated trash in front of your house.
On top of every other wrong thing--the environmentally disastrous tagline, "Let's Breed!" and the fact that you feed your Popet through its butt--it's Japan, so I'm sure they're individually wrapped.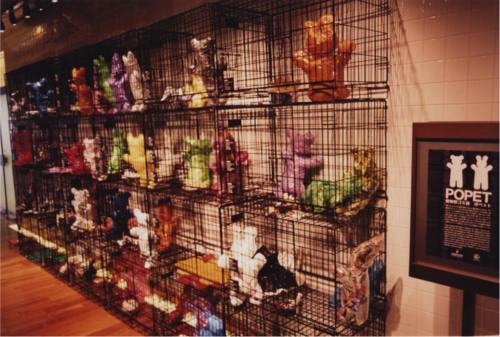 Popet, designed by Eding:Post, debuted at Design Tide Tokyo this fall [ via pedalmafia, thanks dinosaursandrobots]