December 11, 2008
Half A Volvo 850 Equals What, A Volvo 425?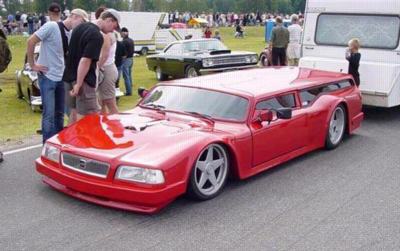 Can't wait to see where the car seat goes...
What The Hell Is This? [cardomain via jalopnik, who's having a caption contest, thanks dt station wagon correspondent jj daddy-o]
Contact DT
Daddy Types is published by Greg Allen with the help of readers like you.
Got tips, advice, questions, and suggestions? Send them to:
greg [at] daddytypes [dot] com
Join the [eventual] Daddy Types mailing list!