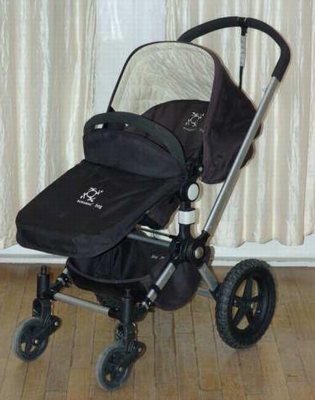 A baby gear retailer just emailed me saying they've heard that Bugaboo will be discontinuing the Frog in "early 2009."
The retailer speculated as to whether that meant there'd be a new model coming out, or what. I have no idea, but I could see how the Cameleon makes the Frog redundant at best. It could be the case that 8 or 9 out of 10 Frog sales were lost Cameleon sales.
As for new product, I'd think Bugaboo would want a platform to launch a new product to retailers, something to get some in-store hype. And since there was nothing about new products at either ABC Kids or Kind+Jugend, I wouldn't think to look for a new Frog-like replacement before the Fall of 2009. But if the Cameleon actually soaks up the Frog market, and the Bee covers the more traditional stroller shopper, what new product do they really need? [hint: double double double double double]
In the mean time, I bet there will be Frogs on sale sometime in the near future. And then you can use the money you save to buy some dope rims and billet bling.
[image: A Bugaboo Frog Classic with the original snowflake logo, for sale on marktplaats.nl last summer]