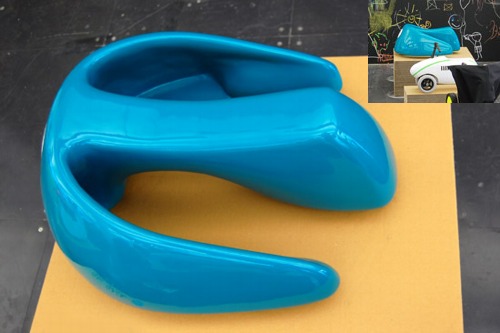 Designboom reported from Designblok08 in Prague, where students in an industrial design class at the AAAD exhibited their class project: a series of ride-on toys for kids ages 1-4.
I can't quite make out how Pesr Polak's super-slick actually works; Does the kid sit on it, with her knees in those little cutouts, or are those the footrests? But then where are the handles? Or does a kid ride on her belly, like on the classic--and similarly swoopy--Creative Playthings Crawligator?
Here's what I do know: the real life vehicle probably looks just like its computer rendering, which, in turn, look a lot like Tron. Also, it is awesome.
Check out the whole exhibition at Designboom.
prague designblok 08: studio of product design at AAAD in prague [designboom via minor details]