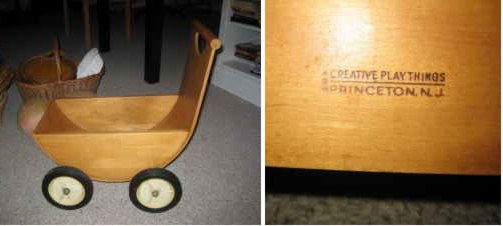 Jenn from Minor Details spotted this sweet 1960's Creative Playthings plywood wagon/carriage on Craigslist. It's being sold out of Huntington, Long Island by the original owner, who is a big girl now, and can do things like research the recent sale prices of her old toys online and set the Craigslist asking prices accordingly--all by herself.
CREATIVE PLAYTHINGS DOLL CARRIAGE - $150 (HUNTINGTON)
previously: 11/2006: the carriage two measly Google mentions
7/2007: $153!