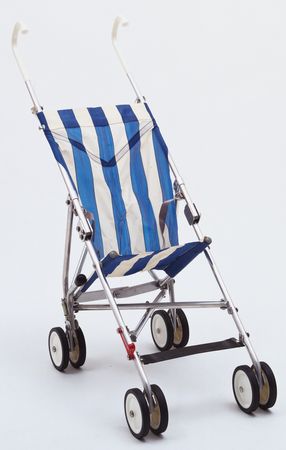 That is because you are crazy.
The new one is much better. [1]
And if you really want one like this, you can get a Kolcraft for $12 at the drugstore.
O.F. Maclaren, Baby Stroller, 1966 [moma.org]
1966 and O.G. Striped 1966 Maclaren [hi-and-low, stork bites man]
Maclaren Throwback Butcher Stripe stroller [maclarenbaby.com]
With apologies to Spike Jonze and Ikea [youtube]
[1] YMMV.