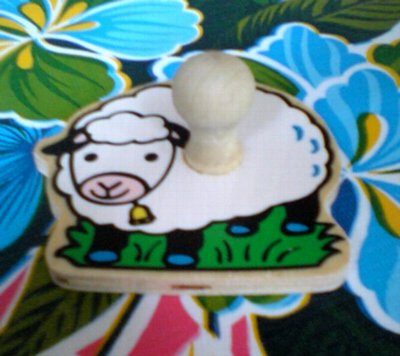 K2 is having a great time sucking on the wooden doorknobs on the kids' Via Toy Box doors. [Remember to glue, not just screw, those bad boys on, btw.]
And one of the puzzles she loves [un]doing has these perfect, pacifier-shaped handles on them; so she crawls around with it in her mouth.
So to the question at the top of the post: are/were there wood pacifiers? All I can find is a Photoshop version.