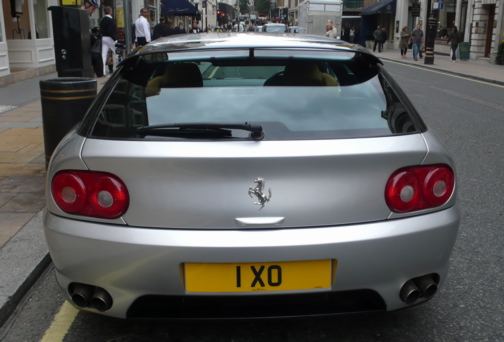 Pininfarina: And how big shall we make Your Majesty's Ferrari station wagons, then?
HM SoB: Big enough to bring a pickled shark home from Sotheby's, at least.
Pininfarina: We'll see what we can do, Your Majesty.
SPOTTED: THE INCREDIBLY RARE FERRARI 456 VENICE STATION WAGON [supertouchart.com via dt reader pieter]
whoa, a videospotting from 2006!
Previously: Did the Sultan of Brunei only take delivery of six of the world's seven Ferrari 456A Venice Speciale shooting brakes?? no. His extravagant brother Prince Jefri did.
slightly obsessive footnote: I wonder about the wagon count now. QV500.com mentions green, grey, red, and yellow. then there's the silver one in London. Does that mean there are two more?