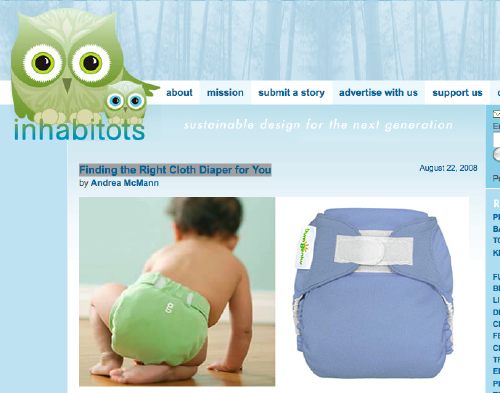 Did you know the classic ecotrend blog Inhabitat just had a babybloig? Mazeltov! So cute.
So far on Inhabitots, the most actively discussed topic is Andre McCann's extensive roundup of the best cloth diaper options: pocket, one-size, pre-fold, g-Diapers, a service... Honestly, I only knew what one of those was.
The comments are helpful, too, and when they scold the noobs for not including the water intensity of non-organic cotton or the fuel usage of the diaper service delivery truck in the environmental impact calculations, you can tell they're doing it from a place of love.
Finding the Right Cloth Diaper for You [inhabitots]