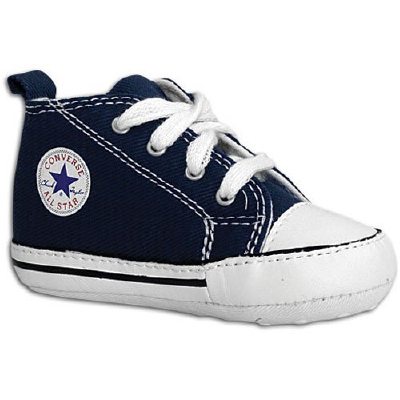 Having a baby is a rough time for Chuck Taylor snobs. I mean, dude. Converse has been owned by Nike since before your kid was born.
For the rest of us, the obvious reasons not to buy Converse First Star shoes are because infant shoelaces are even more annoying than Onesie crotch snaps--and because infants need a pair of shoes about as much as they need a pair of cufflinks.
We have totally blown off shoes for K2; we may try to get a pair of lacy socks on her feet for church--they stay on about 15 minutes, long enough to evade judgment--but if she's not wearing footies, it's white trash toes, all the time.
ButOMGWOWjustlookatthemtheseChucksaresocuuute!!!
Converse First Star infant shoes, 1-4m, $20 [amazon, via goodyblog]