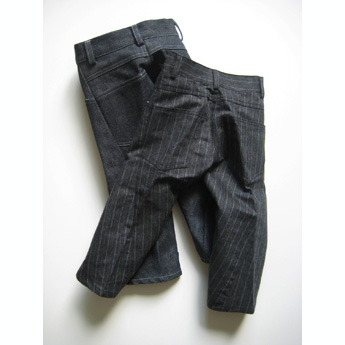 Dude, I thought that APC jeans for kids were as awesome as it got, but they only go down to size 4, which still drowns our kid, eight months after I bought them.
Now I see that Makie, the tiny, Japanese minimalist clothingmaker in SoHo, is making jeans, too. And they go down to size 2. Just in time for back-to-preschool.
Makie jeans, $80-94, are at modern child [modernchild.net]
Oh yeah, modern child has advertised on dt before.