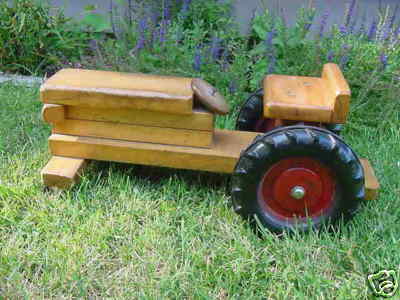 Dayton, Ohio bidders will have the advantage on this awesome, old Community Playthings ride-on tractor. Though it's just under 11 inches high, all that maple lumber and those chunky Firestone tires will cost a bundle to ship.
Maybe when the winner picks it up, he can try negotiating for the kissy little lawn ornaments in person.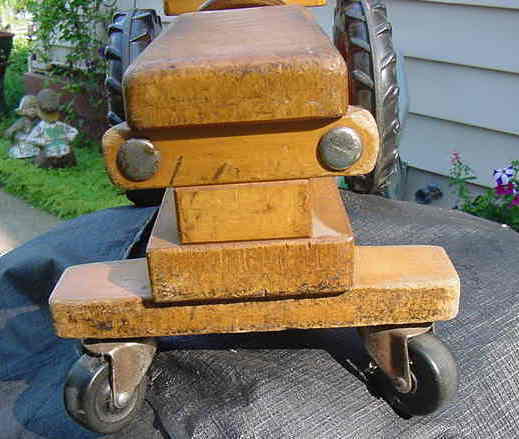 The rest of us can just study the configuration carefully, and then spend a weekend in the garage with some two-by and the edge router.
Rare Community Wooden Toy Tractor Creative Playthings [sic], opening bid $35+s/h, auction ends July 1 [ebay]