Thanks to CBS News, we all know there's a reading crisis in America. An NEA survey shows that barely half of adults read a book in 2004. Reading proficiency is dropping dramatically in every age group. [Except for 9 year olds. Thank you, Harry Pottah!] And we spend an average of two hours/day watching television, and just seven minutes reading. And that includes the time spent reading the channel guide.
Do the pencil pushing bureaucrats at the NEA tell us anything about the cause of America's Reading Crisis? No. For that, we have to turn to the eternal wellspring of ingenuity and innovation, American Business, who not only identified the problem, they invented some solutions, which they're willing to share at a reasonable price.
The problem, it turns out, is babies. While infants' notoriously selfish demands of time and attention are well known, their dastardly impact on parental leisure reading habits is only just now being understood. Leading the way are the research scientists and engineers at Graco, who are attempting to reverse the trend of incessant infant attending with the new Sweetpeace Newborn Soothing Center.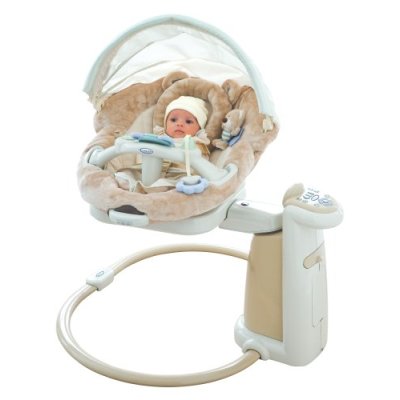 The Sweetpeace simulates as many as three different rocking motions of a nearly illiterate parent. It has several vibration settings, providing a soothing baby massage that's far superior to the useless contact of human hands. And in addition to a repertoire of digital soothing sounds, the Sweetpeace has an MP3 jack, so you can provide your child with his own, personalized playlist, just to show you care.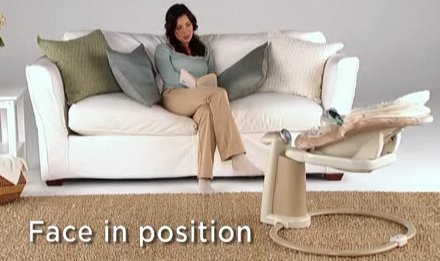 It's all in the incredibly informative video on Amazon, as is the most important thing the Sweetpeace accomplishes, which is getting the kid out of the way so a parent can finally get some reading done!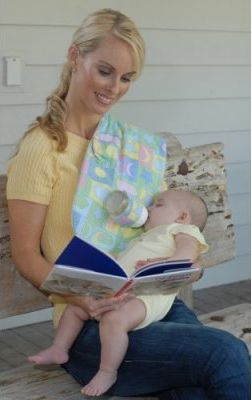 So we hail thee, Graco--yes, and the Baby Butler, too--for your tireless commitment to parental literacy. As we buy your products and use them, may the children of this great nation always remember the sacrifices we made on their behalf. And if you see any other examples of selfless baby companies who support leisure reading over the endumbening drudgery of actual childcare, let us know, so we can praise them, too.
Buy several Graco Sweetpeace Newborn Soothing Centers on Amazon for $144--but price isn't important! [amazon]
Or at least watch the most important literacy film of all time [amazon]
Previously: Baby Butler frees up a hand--for reading!
As if new parents have a choice: To Read or Not To Read - NEA Announces New Reading Study [nea.gov]