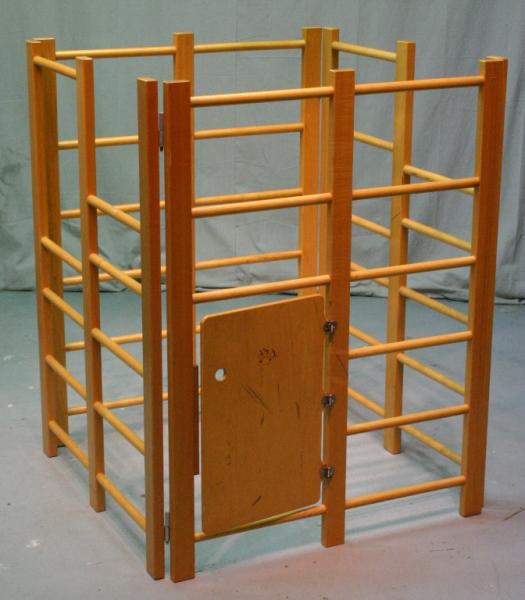 Demand for this awesome, folding Community Playthings climbing gym must have dropped off some time after the Planet of the Apes trend faded away, because it's no longer in production.
Fortunately, this one is available for pickup in Rochester, Michigan, where it appears to have been very gently used by the well-behaved children of the local Baptist congregation. In fact, they have a whole fleet of classic Community Playthings playthings for sale on eBay right now, in case you're in the mood for some magnanimity and a road trip.
Community Playthings Solid Maple Climbing Play Gym Fold, opening bid $50, local pickup, auction ends Jun 24 [ebay]
See all Riverside Fellowship's Community Playthings sales on eBay, which begin to end on Saturday the 21st.