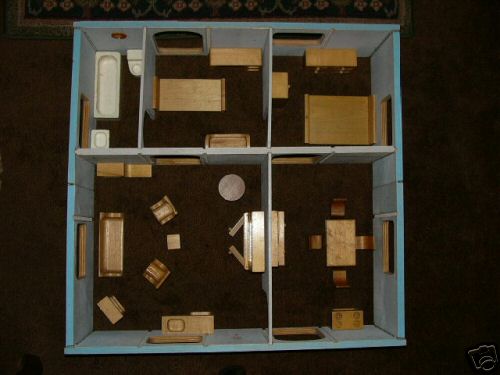 Not sure if this is a sign that the doll real estate market is softening, but two fully furnished classic modernist dollhouses just went up on eBay.
The big Creative Playthings house above is like an analog version of The Sims. If Bloom Baby has its way, we'll soon be saying this hinged-wall dollhouse folds flat "like an Alma Cradle."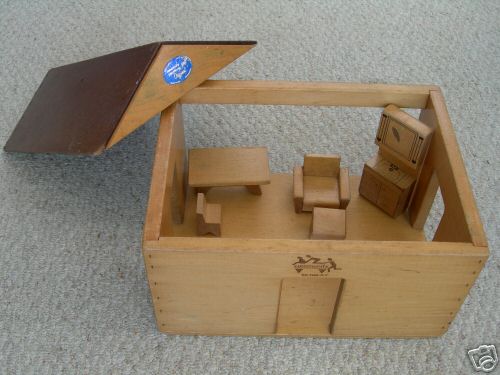 Too McMansion-y? Looking for something smaller? Check out this modernist play bungalow by Community Playthings. What it lacks in size, it makes up for in materials [solid maple, baby]. Plus, somehow, they knew to include an authentic entertainment center with a vintage flatscreen TV.
Top: MID C MOD ANTONIO VITALI PLAYHOUSE & FURNITURE LOOK NR!, opening bid $10+40 s/h, auction ends May 25 [ebay]

VINTAGE COMMUNITY PLAYTHINGS DOLLHOUSE FURNITURE MAPLE, opening bid, $30+17 s/h, auction ends May 25