In case you haven't guessed, all these years of station wagon smacktalk are really just about me trying to alternately psych myself into or talk myself out of getting an actual family car. Or maybe it's a friend car? Because as long as we don't take anyone with us anywhere, our family still fits fine in our beloved and increasingly impractical 1985 Mercedes 300CD coupe.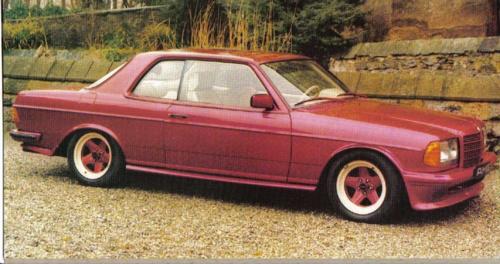 For the amount of money we pour into it each year, we could probably be pulling up to the preschool pickup line in a new E-Class or Volvo XC70 like everyone else. But then, of course, we'd be pulling up in a car like everyone else. And so we cruise along in our slightly odd but truly awesome old car, which is really all the car we need, anyway. Plus, it gets like 30mpg, and the particulates the diesel emits help thicken the atmosphere, which blocks global warming [right?]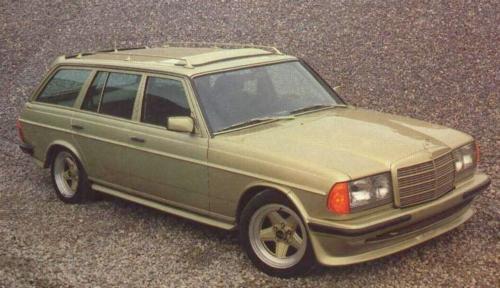 But now it turns out expensive, loving care, Cheerios dust, and the occasional Pampers [size 3, which has the nicest ratio of surface area-to-superabsorbing polymer granules] stuck under the rear floormat to absorb the unsourceable leak are no longer enough. The spring tuneup found spots of rust in the floor and wheel wells, the visible tip of a no doubt larger rustberg that can't be ignored. If this beautiful old car is going to make it to 500,000 miles as anything but a string of eBay auctions, it's going to need a real repair/restoration. Which means crazy, illogical money, sure, but also time, which means significant time off the road.
Whether we decide to double down triple down and restore it ourselves; mothball it until I somehow end up with a garage workshop of my own, 40 extra hours of free time, and the ability to do anything more than change a fuse; sell the car to some vegetable oil-cadging hippie; or give it to one of the young, single Mercedes fanbois who work in our garage; we're going to need another car. One that presumably doesn't require more coddling and patience than both our kids combined.
Which means this is a really, really awful time to find out that AMG actually made tuned versions of our classic [i.e., dowdy] W123-chassis Mercedes. I'd always figured the sports tuning AMG's didn't really kick in until the late 1980's. And though I now know that AMG--A and M were both Mercedes engineers who left to set up an aftermarket tuning shop in G that has since been wholly acquired by Mercedes--began by making a racing version of the utterly awesome 300SEL 6.3 in the 1969, I had no idea they touched the W123's.
But sure enough, they'd blackmatte the chrome, leather-line the dash, and add ground effects and tuning enhancements to any Mercedes you brought them. And they also created their own insane signature sports versions like the AMG 500CE, stuffed with a 5-liter V-8, and the AMG 280TE station wagon. After finding these last night, I'm now comfortable with the idea of not needing an AMG W123. But not becase of the ridiculous rarity of intact cars, nor the near impossibility of finding vintage AMG parts. It's the idea of looking like a two-bit Ukranian gangster. But just look at those tires...
Awesome: Various AMG W123's photo gallery [maj.com via benzworld.org]
scans, photos, brochures, and discussion of the AMG W123's [benzworld.org]
Crazy 2+yr homebrewed Mercedes coupe V8 conversion tale [mbca]