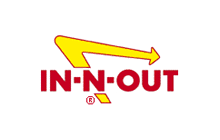 Never mind that I can't believe K2's already four months old. After she checked out fine with the doctor last week, we thought we might as well get ready to try her out on solid food sometime, so my wife brought home a box of rice cereal.
Then the weirdest thing, we're eating a late breakfast Saturday morning, and K2's in her bouncy chair on the floor, freaking out that she's not sitting at the table. But when I bring her up, she's still antsy, her eyes riveted on her sister eating. And it's like she wants to eat, too. So I made a tablespoon or so of rice cereal and milk for her and wrapper her and me in a towel for the inevitable spit-out mess.
But damned if she didn't gobble the entire thing down like a pro, first time. And she was kicking for more. We finally had to hide the empty bowl to calm her down.
Yesterday was the same thing; she was so determined to eat with a spoon, she actually refused to finish her bottle. [Whoops.] We first figured that her quick, easy adaptation to a spoon Saturday had been because she'd just finished eating the old-fashioned way, but apparently not.
Then the consequences hit, as she screamed bloody murder last night trying to expel a giant, rock-hard poo. Today, too, she was restless and whiny until she finally got the rice out of her system. So we're giving her a day or two to recover before feeding her again.
Time and time again, though, we are finding that the patterns, milestones, signs, and tricks we got so familiar with for the first kid have only a random correspondence to the second kid. It's like, the more specific the parenting tip or expertise--the way to hold her, a calming technique, tummy time preferences, nap patterns, reactions to strange environments, etc.--the more likely it is to get tossed aside for the next kid. All you're left with, then, is bit more confidence and awareness that you can figure it out, or at least that you can survive.