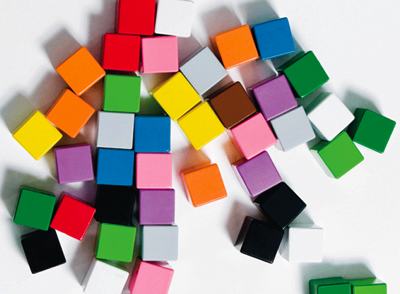 I.D. Magazine just published a little Q&A with Kid O founder Lisa Mahar, who talks about the ideas, design, and production of the new Kid O Toys collection.
Mahar sounds like they're doing things very right, and not just design-wise. Kid O actually licensed their blocks, now called Pratt Blocks, from City & Country School in the Village, which was founded by Caroline Pratt, the inventor of unit blocks--and much of the educational foundation of modern pre-school, for that matter. And while differentiating her own product, Mahar gives full credit to Community Playthings for being a committed source of high quality, original, Pratt-style blocks.
Also, they're looking to introduce up to 25 new products a year. Very ambitious, and worth watching. I thought she was a contributing editor at I.D., but I guess Mahar just sits on the magazine's juries once in a while. Which is apparently not conflicty enough for the magazine to mention it.
Kid O's First Toy Line [id-mag.com]
related: Pratt's colleague Lucy Sprague Mitchell was a major force in children's literature, and not just because she instigated the creation of Goodnight, Moon.