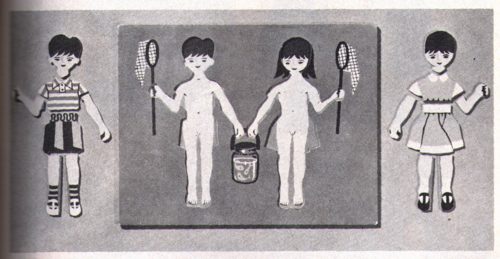 Hi-larious. From the hippies to the CPSC to women's lib, the times in 1974, they were definitely a-changin'. Here are some items from the 1974-5 Childcraft catalog that I can't imagine seeing at a Toys R Us near you in 2008.
First up, the Let's Hunt Butterflies Naked Puzzle, complete with as much you-show-me-yours detail as In The Night Kitchen. Gender conservatives will be pleased to note that the boy's and girl's clothes are not interchangeable.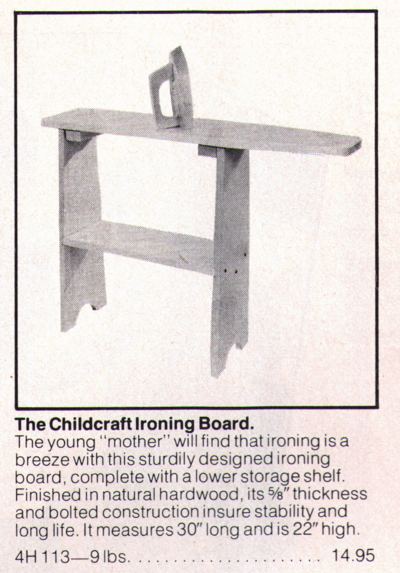 And speaking of gender, the Childcraft Ironing Board promises that, "The young 'mother' will find that ironing is a breeze," which leaves her that much more time to serve her man some tea, an important, exciting element of any "housekeeping play." As are knee socks.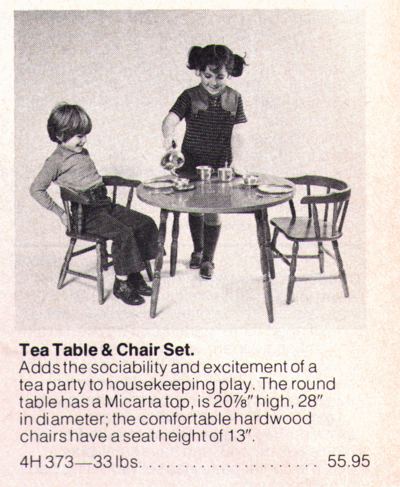 "By combining these bridges, ladders, boards and sawhorses, children can create all sorts of active play equipment." There are pages and pages of this build-it-yourself playground equipment, made of galvanized steel pipe, mostly.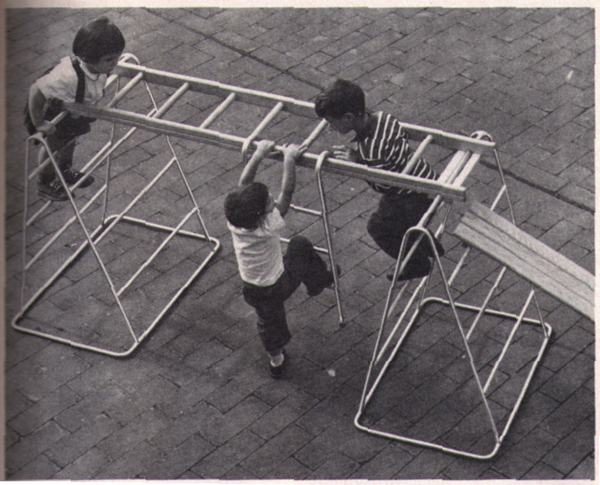 I love the hanging ladder. and the lawyer-proof attachment mechanism for the wood bridge. Remember, it's safer than playing on a construction site.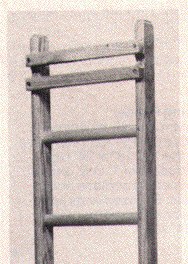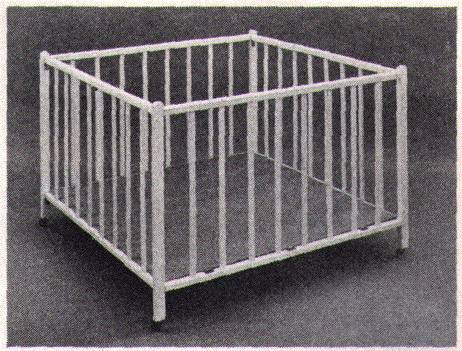 If the classic 40x40-in. hardwood Play Yard isn't big enough for you, Childcraft suggests the Porta-Yard, which "telescopes easily to any size, up to a 12-foot diameter."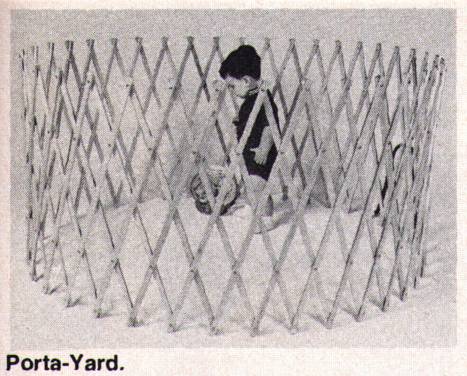 The catalog makes a point that the Play Yard "meets all new FDA safety regulations." The Porta-Yard, uh, no comment.