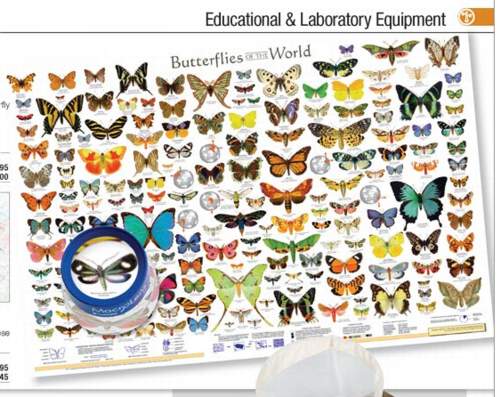 All your kid talks about is butterflies? Fine. Just run with it. They're just dinosaurs for girls. With the Butterflies of the World poster, your kid'll be the best damn lepidopterist this side of Vladimir Nabokov.
Rainbows? All you hear is rainbows? You can go the optical science route, sure, or hustle the kids off to MoMA & PS1 next weekend for the opening of Olafur Eliasson's show. I'm sure there'll be rainbows out the wazoo.

You say your kid's got a bad case of the unicorns and faeries? I'm sure it's nothing a few unsupervised screenings of Ridley Scott's Legend can't fix.
Butterflies of the World poster, only 24x36, $9.95 laminated at Forestry Suppliers, Inc., but it's everywhere [forestry-suppliers.com]
Take Your Time: Olafur Eliasson opens to the public Apr. 20 [moma.org]