This is not one of those times.
Last fall in Miami, I bought the new kid a Muffin stacking plush toy by Friends With You [$22]. Now I love my Friends With You. I mean, the kid's Friends With You. The kid loves them, too, so much that we bought a whole box of penguin-shaped Malfi dolls for her to give as birthday presents [the polkadot ones, not the ones that bear an unfortunate resemblance to antiquated racist golliwog dolls].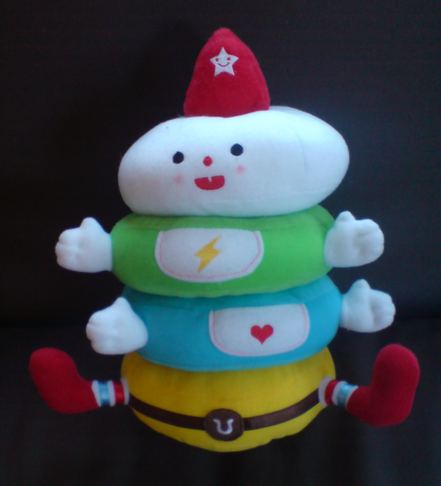 But once the new kid arrived, and we unwrapped the Muffin man, and took him apart, I can't help wondering if the concept sketch for this thing came off a bathroom stall divider at some busted suburban high school.
To not perchance offend those readers of DT possessed of delicate sensibilities, the picture of the dildo-shaped plush infant toy with the engorged head is after the jump.