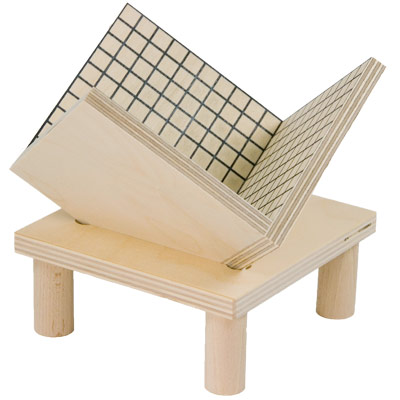 What a weird toy. Kudos to Haba for not painting it in bright rainbow colors, like so many of their other things. Is the 10x10x10 grid inside geared to actual units, like centimeters? It doesn't seem like it.

Haba Volume Box, H6" W5" D5", $20 at oompatoys [via swissmiss]
update: yep, they're 1cm. Kevin added links to sets of 1cm cubes, rods, and squares that fit right in, at Construction Toys. What a fantastic mess these things'd be.