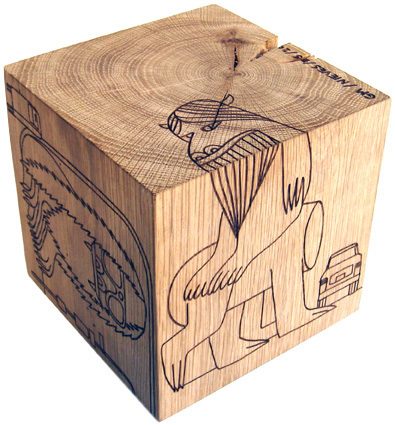 This is awesome. I love the idea of telling stories with something other than a book.
Los Angeles-based artist Geoff McFetridge and his daughter made up a story about a boy who draws monsters which start making other monsters. Monster Dice is a 5-inch oak cube with pictures of the story laser-engraved into the faces.
Monster Dice is published by Nieves as a limited-edition object, which helps put the $250 price tag in context. There's also a poster version. [nieves.ch via kitsunenoir via notcot]
Nieves was last seen around these parts when they published Takashi Homma's beautiful photobook, Tokyo and My Daughter.