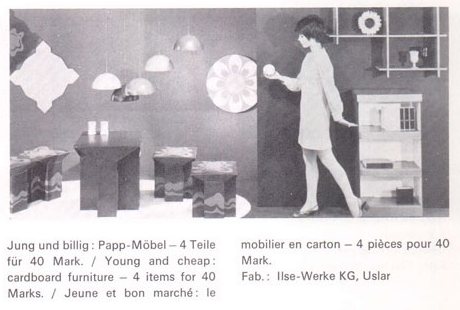 I've had this 1969 Form Magazine photo of cardboard kid's furniture on my desktop all week, but I just noticed the dollhouse to the right. Ilse-Werke KG, the German company behind the furniture, leaves no trace that I can find online; maybe they, like their ecologically and economically sound materials, have been recycled.
Cardboard kid's furniture: 4 for 40 marks, Form vol. 45 [form.de]
Previously: Paper or Plastic?