note: these particular drawn designs not included.
Unless Muji is run by grinches, some of these fiiiine Xmas collection items will turn up in the new SoHo store very soon. And if not, at least you'll have it to look at online; just scroll down the Muji page to see the whole pile of merch.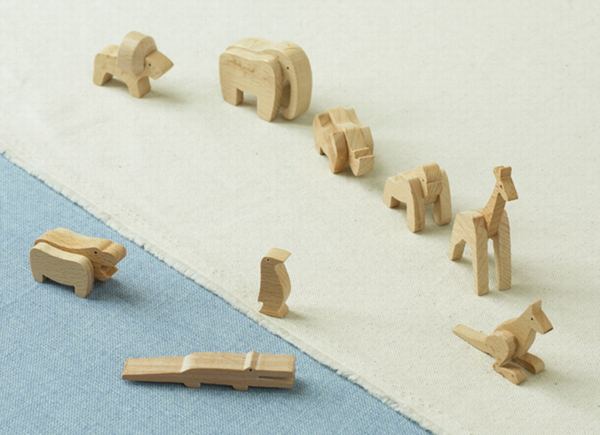 Muji Zoo in a Bag
While you're at it, check out this gigantic collection of wooden toys that aren't in SoHo, either.

Muji Fun in a Bag, which I think is either a duck, a hedgehog, or a turtle set.
Muji Xmas Web Catalog [muji.net via mocoloco]
Muji Wooden Toys - Japan only, I'm afraid [muji.net]