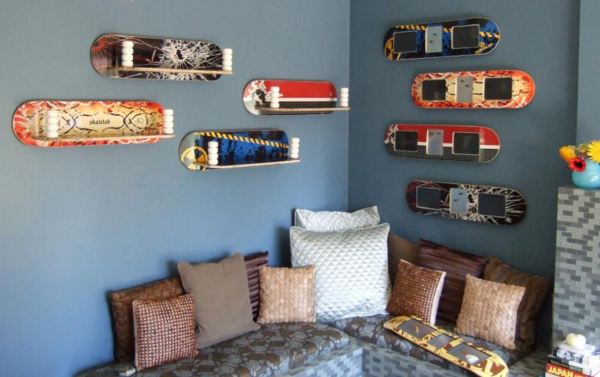 Dear SkateLab Furniture publicists,
Thanks for your email. But if this is another one of those "world's leading designer of copper-and-slate fountains sells his company to raise his daughter Ava, but can't get the design bug out of his system, so he starts making home accessories like shelves, mirrors, and picture frames out of skateboards, with bookends made from skateboard wheels, then he runs the idea by some Target buyers, and based on the somewhat favorable response, he goes to freakin' China to order a whole rad containerload of the stuff, which he sticks in a North Hollywood warehouse and then asks Target.com to pull the trigger" stories, I'm afraid Daddy Types readers just won't be into it.
Maybe if he were to get involved in a beach soccer gear company of some kind...
SkateLab Furniture [skatelabfurniture.com]
What is The ZAZ Up To? [davidzasloff.blogspot.com]