Shinichiro Nakahara is the Minoru Mori of gorgeous-grain, house-shaped wood blocks. With their single painted roof side, Gochi's toy-sized House Blocks are the genre's [relatively] flashy Roppongi Hills.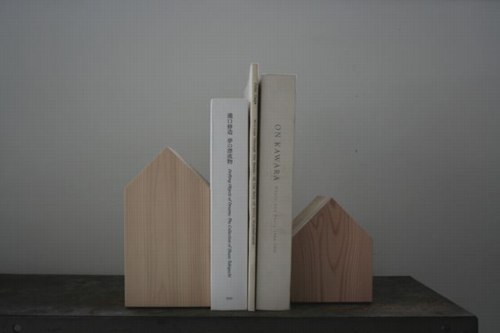 Meanwhile, Landscape Products' artisanal paper and printing company, Papier Labo has gotten into the game, too. Bookvilla is the productized version of the store's house-shaped bookends. These are Tadao Ando's trademark concrete Omotesando Hills, and at 4,780 to 5,040 yen, they're a bargain by Tokyo real estate standards, at least. If only that On Kawara catalogue were as easy to find.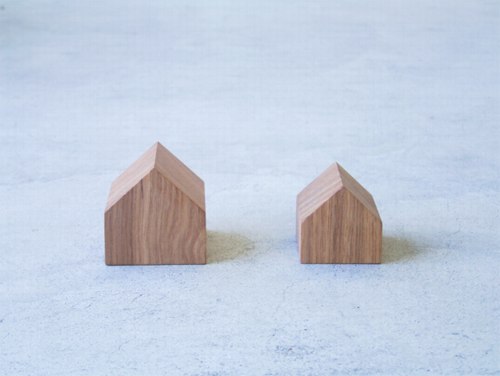 If Naut is not related to the ever-expanding Landscape Products empire, they could be. The minimalist furnituremaking outfit of the Judd School makes Second Houses in sustainably harvested, naturally oiled ash in two size ranges, 42-48cm and 52-58cm. They're sold singly for 1,580 and 1,890 yen, respectively. Holy smokes, I thought they were centimeters, but they're millimeters.
Papier Labo Bookvilla, &c. [papierlabo kck]
Naut Second House, &c. [naut.ne.jp via kck]
Previously: Gochi House Blocks at Chigo