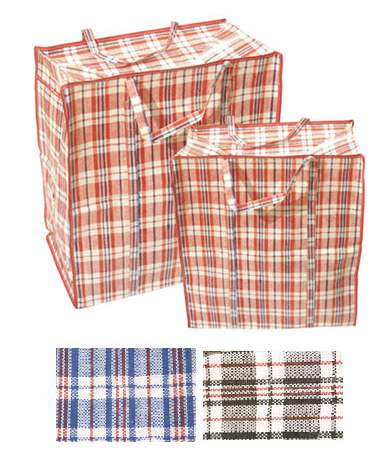 Alright, design gurus, I'm stumped. I swear I remember someone stuffing foam blocks into these dollar store plaid nylon shopping bags and making a sofa and chairs. It was a few years ago, maybe even Y2K, and I think it was in London. I think it could make a great--if slightly crumply noisy--little sofa for the kids' room.
Does that ring any bells with anyone? Does anyone even know what these bags are called or how to search for them? I love that they're so ubiquitous that every homeless guy uses them and every passenger to Mumbai has one for his carry-on, but yet a yuppie snob like myself is totally in the dark.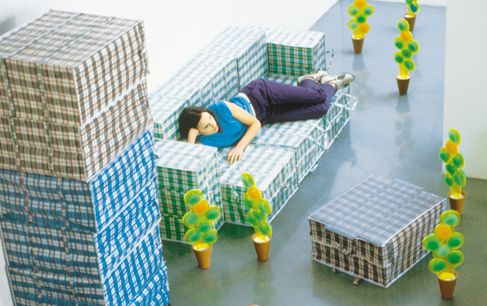 image: Digestion, Edra mfr. via
matalicrasset.com
update: thanks to Renaud, who identified none other than Matali Crasset, DT's favorite Philippe Starck refugee, as the creator in 1997 of the "Barbes" pouffe. It was later manufactured as "Digestion" by Edra in 2000, who's known for high-concept foam sofas. Though I have a hard time seeing why you don't just make it from the original, on principle. Also, if I'm putting this anywhere near a crawly kid, I'd chop off the handles, or sew them down. They're exactly at baby head height.