Neiman Marcus, I wish I knew how to quit you.
Here, I just this morning promised everyone I'd stop posting about your 100th anniversary and your nonsensical Christmas catalogue items, and then the Bugaboo publicists drop this in my inbox, and it's like I'm back up on Brokeback with you all over again.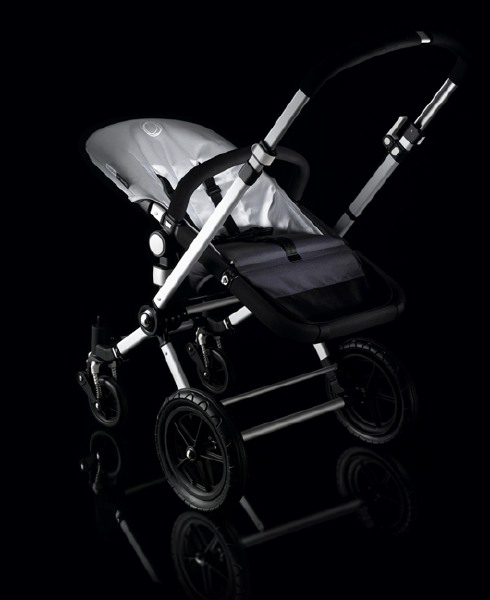 The Special Collection Cameleon for Neiman Marcus's 100th anniversary has metallic silver fabric over a dark grey base. The canopy and bassinet ziptop cover are also silver. From what I can tell, it's the same material as the breezy sun canopy, which, as you know, is the most awesome canopy Bugaboo has ever made. The Special Collection canopy does not have vents. The chassis appears to be the new&improved version, with the easier-to-adjust handle.
There's also a Special Collection Cup Holder [special = a silver embossed Bugaboo logo] and a Special Collection microfleece blanket, a Bugaboo first [black w/silver embroidered logo], included absolutely free. Or as close to free as $1,199 gets, which is not very close. Availability: November 2007.
Gratuitous canopy/bassinet, etc. shot after the jump