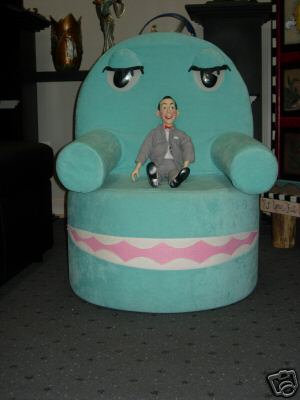 According to the people who follow such things, 2,000 child-sized Chairry chairs from Pee-Wee's Playhouse were made by Herman Toys in 1988. They're about 32 inches high. Like many a child star--not to mention her show's eponymous host--Chairry seems to have had a bit of a rough time of it since going off the air.
The Chairry pictured above had an opening bid of $199--plus a steep estimated shipping charge of $100--on eBay in June. It didn't sell.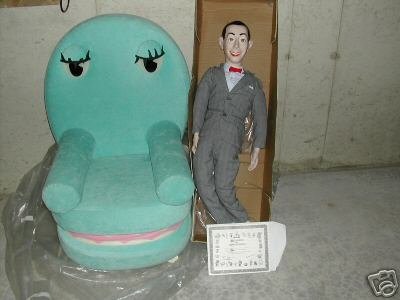 In July, one poor Pee-Wee fan was despondent--and also poor--that he didn't have the $800 it took to buy a Chairry in an East Village vintage store. [poor.]
In this undated photo cribbed from a super-annoying MySpace page, Chairry was seen panhandling in a San Francisco-area record store.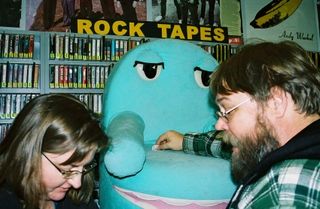 And in the saddest Chairry tale of all, flickr user Lexacor spotted a "soggy" working Chairry leaning up against a telephone pole on a street corner in Red Hook, Brooklyn. Looks like she had some work done, too; those legs are not original. [via boingboing]