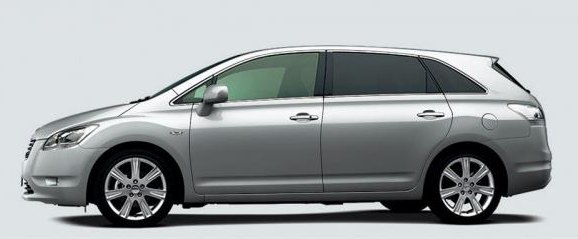 From Winding Road comes news that the Toyota FSC Concept car from 2005 has hit the road in Japan as the Mark X ZiO::
Toyota's clearly trying something different with the ZiO which is some five inches shorter than a Camry and whose beguiling mix of sedan and wagon, with a hint of SUV thrown in for good measure, sees it officially labeled as a "new category vehicle." No kidding.
So does Winding Road call it "new and intriguingly left-field" because it's yet another entrant in the mid-sized, blob/block-shaped, car-based, seven-seat segment? Or because they can't admit they like a minivan?
Either way, it's probably never coming to the US.
Japan Report: Toyota Debuts Mark X ZiO [windingroad via dt reader jj daddy-o]
Previously: Honda Stream