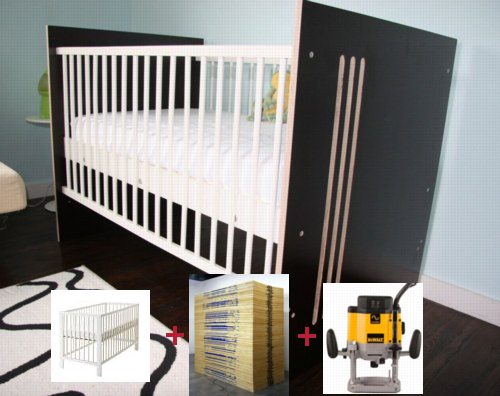 Wow. I don't know what's more shocking: the sweet DIY goodness that resulted from this classic Ikea Gulliver crib and some specialty lumber, or the fact that an Ikea somewhere didn't have a Gulliver in stock, and the expectant parents had to resort to Craigslist. Either way, it's win-win.
The basic howto:
get two sheets of laminate-finished Thinply cut to match the dimensions of a Gulliver crib.

use the ends as a template to drill the holes. Route out your careful, safe, non-projecting design. Sand like crazy.

put together your $200 modernist crib.

send to Ikea Hacker. [thanks to dt reader cam]