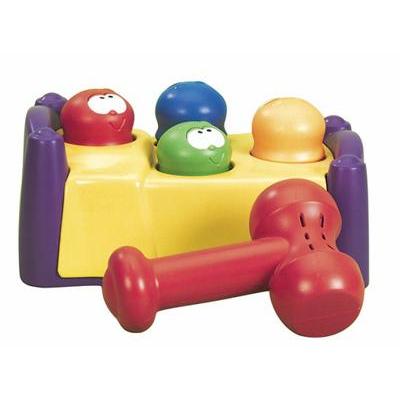 What exactly is the Playskool Poundin' Bedbugs supposed to teach?
Apparently, you take that long, hard, red thing into the bed, where you pound and pound and pound on the little nubby things until you're completely worn out. They, on the other hand, are never finished or just keep on coming, depending on how you look at it.
It doesn't help matters to tell you that I discovered it at my Mom's house. The 1999 version of this is sitting on the desk next to me right now. I've been playing with it while I type with the other hand. Is that TMI?
There's one on eBay right now, too, but I'm not sure it's the kind of thing you want to buy used. Also, the shipping is more than the price of a new toy.
Playskool Poundin' Bedbugs, ages 6mos & up, $7.99 [hasbro.com]