When GM announced that the mid-sized Cadillac BLS wagon and sedan will be unveiled at the Frankfurt Auto Show, they made the sweeping claim that the car "marks a new milestone for the brand" as "the first station wagon in Cadillac's 104-year history."
And GM's PR fluff is entirely and 100% accurate if by "first," they mean "first that wasn't driven by the Jackson Five."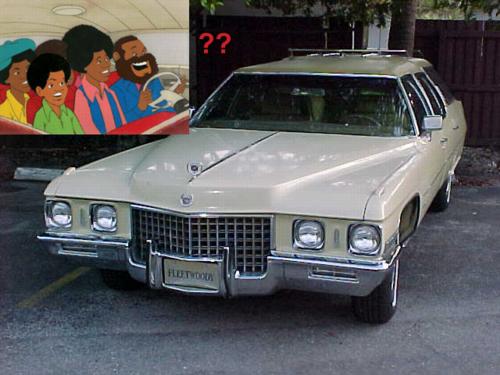 At some point in the recent past, just recent enough to make you feel like you could've had a chance to buy it--you were thisclosedammit--Vintage Motors of Sarasota, Inc. sold a 1971 Cadillac Fleetwood station wagon that, though the details of provenance weren't spelled out, was "believed to be Jackson 5 Family Car."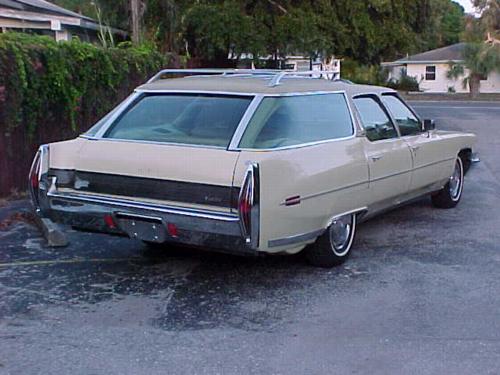 It had a 375hp 472-inch V8. It was "fully loaded," with the kind of opulent vinyl upholstery that embossed your cheek with paisleys if you fell asleep in the back seat. It had a television and footrests in the back. If it had a rear-facing seat, then you know where Marlon was relegated after his beatings. What Papa Joe said went, and if you couldn't dance like Michael, you couldn't watch TV like Michael. [Glad that all turned out so well.]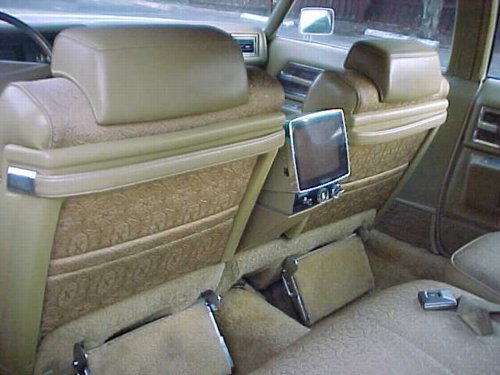 Anyway, in a move that will surely mark a new milestone for the brand, the first station wagon in Cadillac's 104-year history with more than two degrees of separation from Macaulay Culkin's ass goes on sale in November. In Germany.
Cadillac BLS Wagon Coming To Frankfurt [jalopnik]
1971 Cadillac Fltwd StationWAGEN, 48K miles, Believed to be Jackson 5 Family Car - SOLD [vintagemotorssarasota.com]