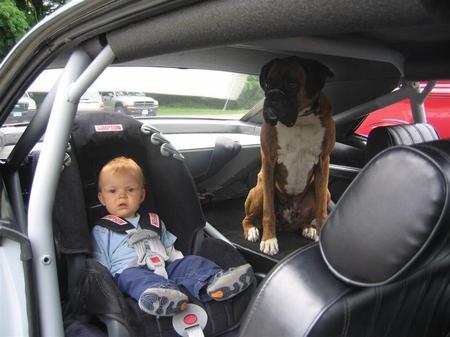 Since he got it at age 14, Ryan Bell's has shared some of the most important milestones of his life with his 1967 Camaro.
It was with him as he dragraced his way through high school.
He dropped the big blog block 454 and the Turbo Hydramatic 400 in just in time for his wedding in 2004.
And when the new '04 GTO LS1 engine was ready [hmm] and the car was destined for double duty as a drag strip racer and daily driver, he refabbed the interior just so, so that he could fit the dog and the car seat in back.
Hats off to Mr. Bell, his son, and his sweet ride. And two hats off to Mrs. Bell, who is clearly a saint.
LS1 and a car seat: Family street/strip '67 Camaro [blog.hemmings.com]