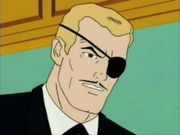 Magazines drive me crazy with their boil-it-down oversimplification and poppy listicle infographic entry points and the utter subjugation of actual, actionable content to the "overall" reading experience, which is actually about their advertisers, not you [1].
The tagline Esquire magazine put on Dr. Harvey Karp's five! surefire! babysoothing is case in point:
"An easy-to-use manual to stop the screaming, without resorting to cutesy faces and singing Disney songs."
But that doesn't mean they can't be useful. Karp's tips are fine--use "the five S's," swaddle, side, shush, swing, suck, to create a womb-like calm--but at two in the morning, you will use as many S's as it takes, and if that means silly faces and singing--or suckling, or stuffing with milk--so be it.
As for the Disney songs, if that's the soundtrack running through your head, man, work with what you got. You're beyond the help of even the finest men's magazine.
How to Calm a Crying Baby is part of their How To Be A Good Father in 2,000 words or less section. [esquire.com via dt reader pete]
[1] I was once asked by a glossy magazine to write a profile about "any artist I wanted, who did I like?" After I submitted my story and the accompanying images, I was suddenly asked to write about some completely different artist instead. I just assumed the editor was substituting his own lame taste for mine. When I got a copy of the issue, I saw that the 3/4 page image illustrating the new article all but mirrored the makeup ad on the facing page.