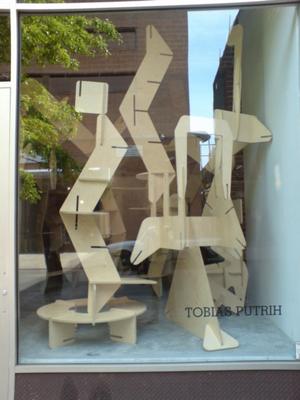 I love Studio, the new furniture-like sculpture installation by Slovenian New York artist Tobias Putrih even more than the last work of his I saw, and I loved those pieces a lot.
In 2005, Putrih's geologically inspired columns of corrugated cardboard were a standout at P.S. 1's big Greater NY show. Because all the cardboard grains were aligned, the solid forms would turn transparent, light up, and practically disappear as you moved around them.
With Studio, Putrih explores the interrelation of individual expression and mass production by creating a system of oddly shaped birch ply elements that look like components for surrealist furniture. In previous incarnations of the Studio system, visitors were able to reconfigure the structure. In NYC's Max Protetch gallery, it's all as-is, including this one kid's chair-looking piece right in front.
I think it's climbable, or at least touchable, though. In Luxembourg, people are sitting around on it, even loading it up with books. Which puts me in the mind of Variants, Daan Roosegaarde's computer-generated cardboard booknooks. Remember those?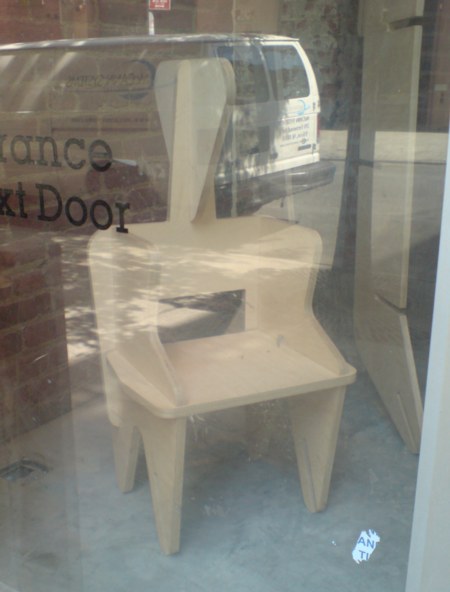 Putrih's Studio is up through June, and he's representing Slovenia at the Venice Biennale in July. There are more photos at Max Protetch's site [hyaku.pair.com]