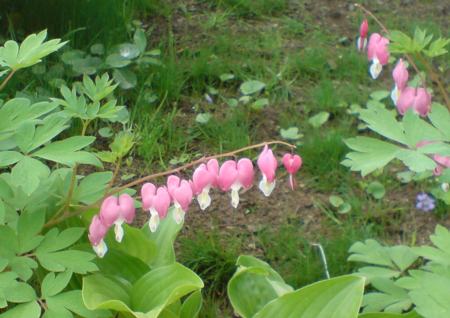 When it comes to preserving your aura of omniscience, I would've thought Wikipedia would be a parent's best friend, but no such luck.
I'm sure it's partly because I try to tell the kid when I don't know something, and partyl because she sees me typing all the time, but she's transferred her expectations of all-knowingness from me to my computer.
When she asked on the walk to school what the name of this flower is, I told her I didn't know, but I thought they might be Ladyslippers. She told me to ask my computer, and my computer would tell me they are, in fact, Ladyslippers.
Only, they're not. Anyone out there know what these bad boys are? And while I'm asking, does anyone have a better explanation for a toddler of the Internet than, "it's a series of tubes with flower experts and ballerina videos on the other end?"